Create and edit page
You could easily add a lot of pages with some valueble content and make links to them from any other page or even from upper menu.
Let's dive into it a little.
First of all, you should create a page and you could enter all content you want there.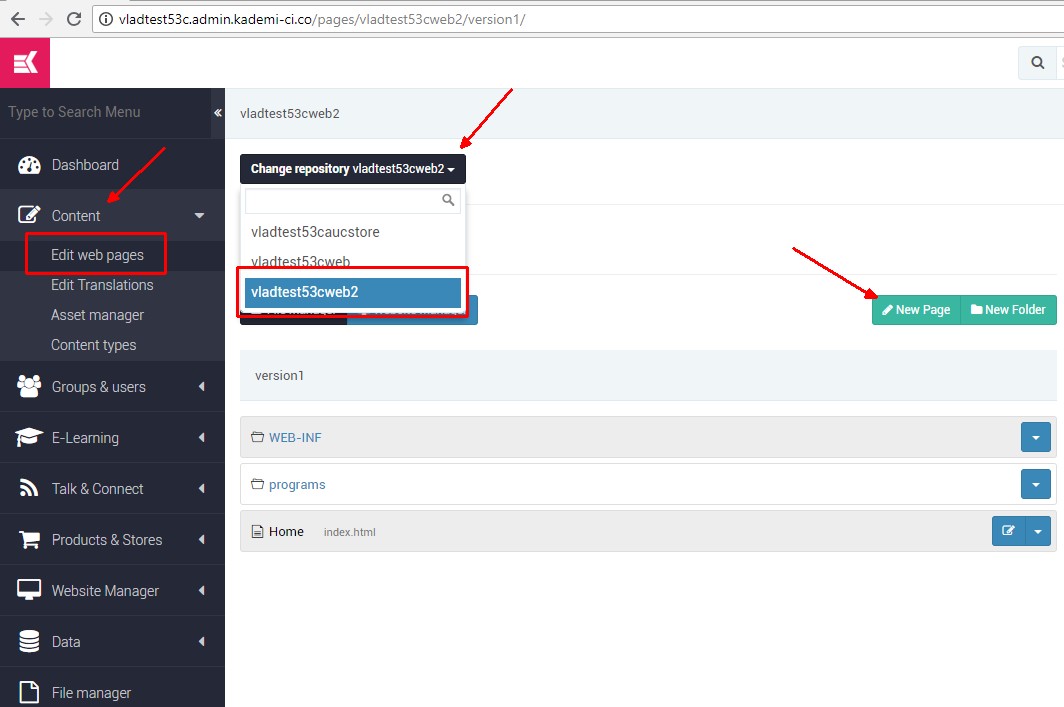 Go to the Content menu, and then click on Edit Web Pages menu. Before creating page please make sure you're want to create page in your frontend site repository (dropdown list). If you want, you could create a folder to make hierarchy more meanful. For that you could use New folder button. If you don't want to do that, you could simply use New page button to create new page. You will be asked to enter a name for page. Other options could be left by default.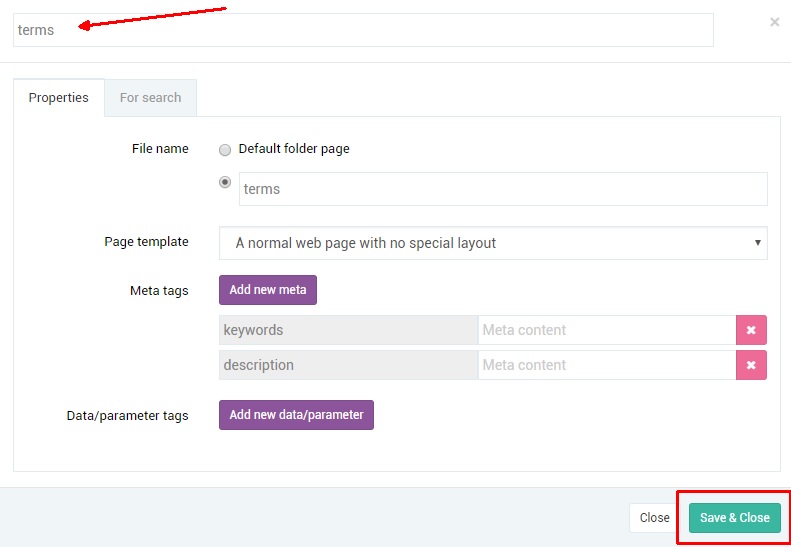 When page is created, you could easily edit it using KEditor. Just click on edit page button.

When kEditor loaded you can start provide content there. KEditor it's a simple and intuitive tool for create page content which has a lot of functions and components. But when you need a simple page for Terms and Conditions (for example) the only thing you need is to add simple container and then put text component there.


When text component is in place, you can start to edit content like in simple text editor, you could use numerous features to add some formatting, images, videos and so on. And do not forget to save your progress.

When you finish editing your page just save and close editor tab.
Now comes funny part about adding links