The org locator app lets you store organization location information, so website visitors can search for their nearest organization.
To set this up, start by installing KOrgsLocator in your website.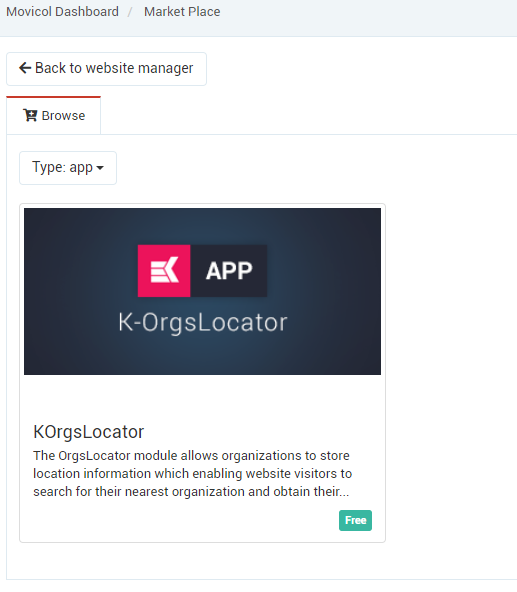 We need to enter a Google maps API key for the application to use Google maps.
On the apps tab of your website management page, find the googlemap-lib, and click Settings, then enter your API key from your Google API console.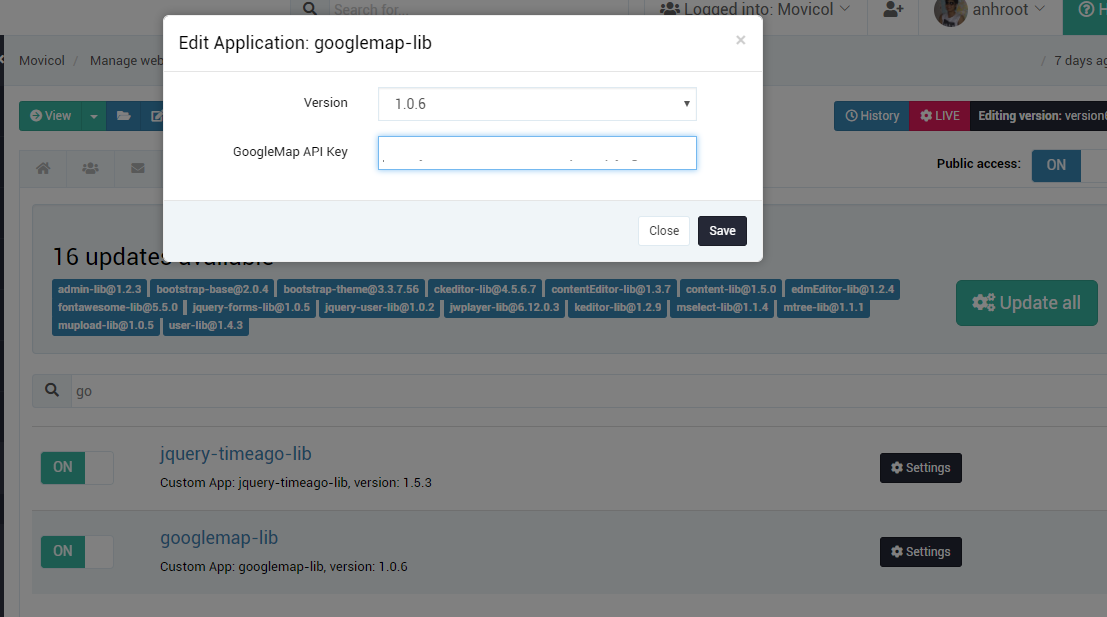 Next create a new page, and add the orgLocator component into the page.

Configure the component to meet your requirements:
Search when init will display search results based on settings when map is loaded initially
Org types lets you select the org types that will show in the result, and can include multiple selections
Display selected org types only allows you to only shows organisations that have the selected org types
Distance allows you to show results within the given distance radius in kilometres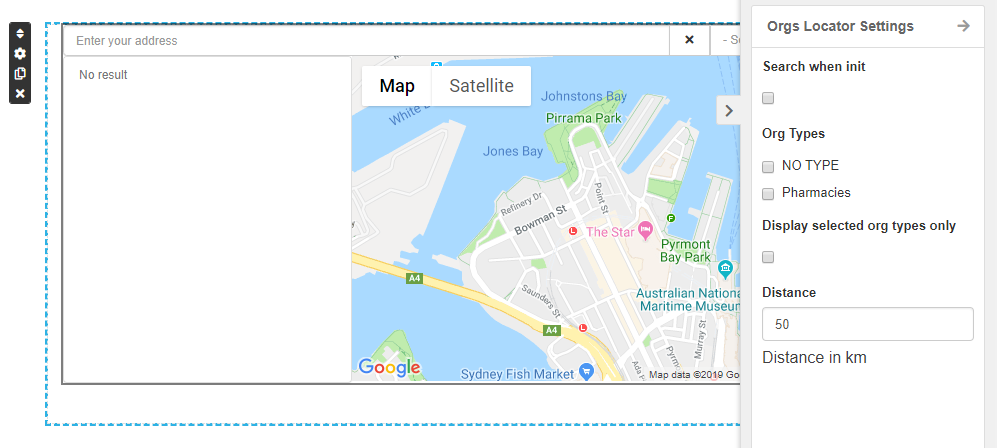 Next we need to configure the organisation latitude and longitude values. They can be set manually by entering the address and country, clicking Search for address, then selecting the map marker.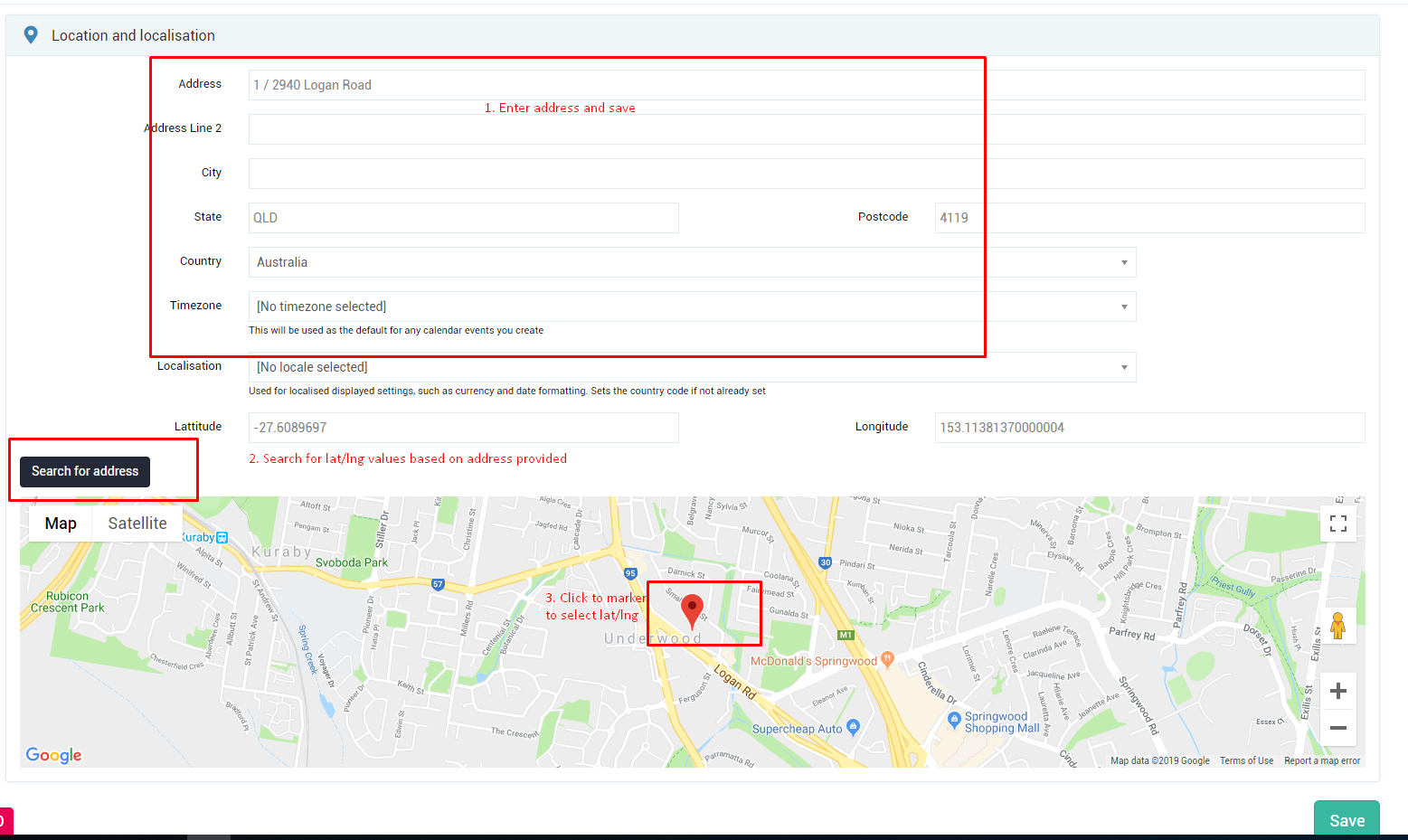 Organisation locations can be updated in bulk by going to Groups & Users, then Organisations, and clicking the Tools dropdown, then Map.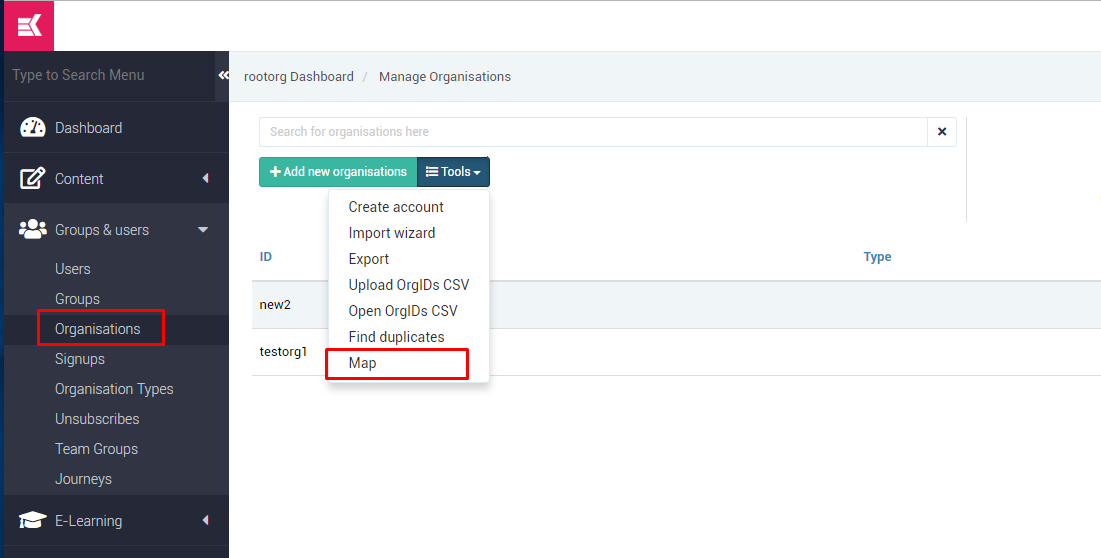 Click Process Orgs to update the latitude and longitude values.

Note that if an organisation has no address line 1 or country, it will not be updated.
After the organisation locations have been updated, test the location component on your site by searching for a location.
In this example, this is the result when searching for Logan road QLD Australia: